Online Equestrian Management Systems
Equestrian Systems - Tailored to your way of doing things.
Bespoke equestrian management and booking systems, perfect for riding schools and equestrian centres.
More Info
Contact Us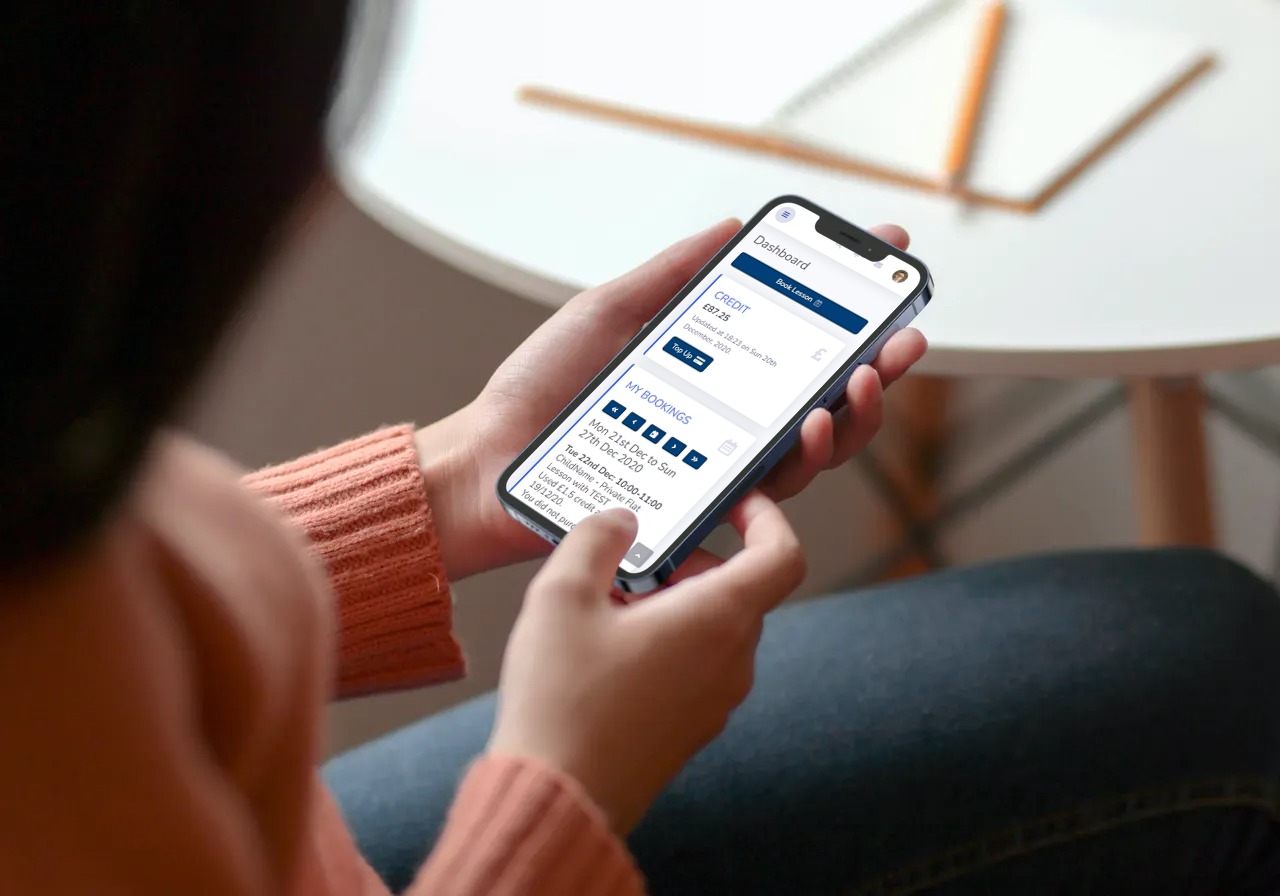 Easy To Use. Yet Feature Rich.
Our systems have been built from the ground up, developed alongside a leading equestrian centre, to capture all the features required in a modern equestrian management system. Our systems are designed to be easy to use for both staff and customers.
Our systems are bespoke; you can request any features or customisation to match your exact needs. Take pressure away from your office, so you can work on what you do best! Our systems enable you to:
Take Bookings and Payments Online.
Access any time, any where and on any major Browser.
Manage Lessons, Clients and Horses in a Centralised System.
Place Limitations for Clients Booking Lessons.
Let Adults Manage Bookings for Children.
"Jack has gone above and beyond to bring us our new online booking system, he was able to set it in time for when we re-opened after covid-19 lockdown, making it incredibly easy and helpful for our clients to book on without needing someone in the office. Jack has been on hand to adapt any features on the booking system, he has developed everything from scratch making it very personal to the riding centre! Amazing quality, and for affordable prices. Highly recommend"
Barton End Equestrian Centre
Tailored for Riding Schools, Livery Yards and Equestrian Centres.
Your Unique Business. Your Unique Booking System.
---
Booking systems for riding schools are often complicated - They have to manage horses and customers of a variety of capabilities, combine this with multiple lesson types, group sizes and instructors and you get a system which is hard to manage.
Our systems are unique to the market because they offer simple control over your complex business. Customers can only book lessons they meet the requirements for. Staff can easily manage customers information and capabilities.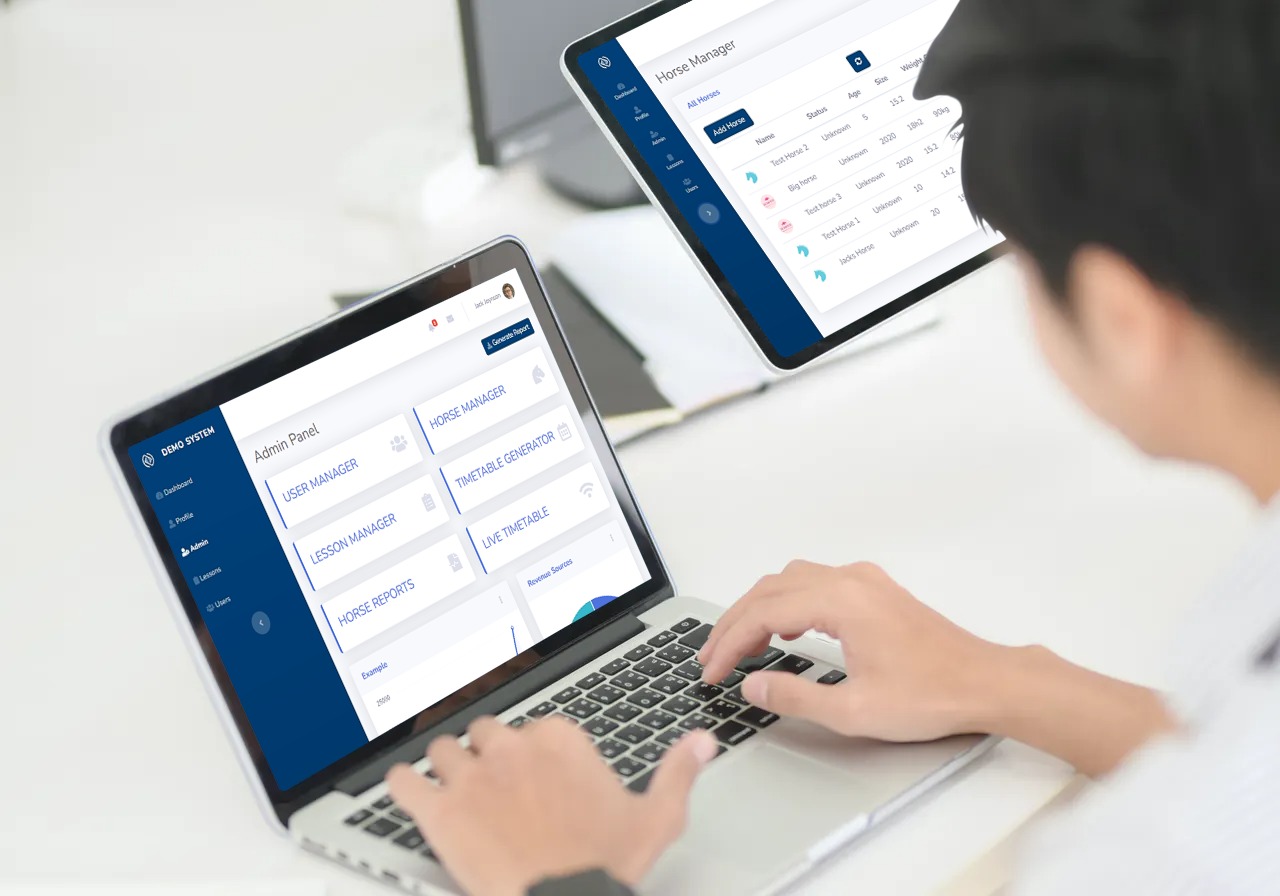 Simple, Transparent Pricing.
Once your system is up and running, everything you need is included in the montly fee and there are no setup fees! Payment gateway fees are subtracted by the provider at 1.4% + 20p - possibly cheaper than your current card provider? Bespoke features can be added for additional cost. We do have a fair usauge policy, however no one has ever come close to reaching it!
Unlimited customer accounts*

Unlimited bookings per month*

Unlimited staff and instructor accounts*

Unlimited horses*

Themed to match your business

Connect to your domain and email

Designed for mobile, tablet and desktop

Horse and Stable Management

Bespoke rules and filtering

Automated emails

Live timetable

Free email and phone Support

Secure and Fast
* Fair usage policy applies.
Additional Features
Our system is built from the ground up, so no feature is too big or too small. Contact us for pricing on bespoke features!
We offer a discount on bespoke websites if paired with the booking system.
Enquire
Secure and Fast.
Our systems are built on the Google Cloud platform for top notch security, speed and uptime. Our services are able to deal with 100's of users booking simultaneously and can manage millions of requests per day; wondering how we can be so sure? Our biggest client managed this on their first day!
We are so sure you will love our system that we will not tie you into a contract. We also offer a free tailored trial or you can try our demo software.
---